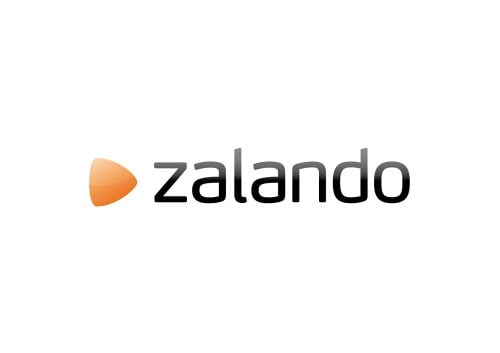 Zacks Investment Research upgraded shares of ZALANDO SE/ADR (OTCMKTS:ZLNDY) from a hold rating to a buy rating in a research report released on Saturday, Zacks.com reports. Zacks Investment Research currently has $24.00 target price on the stock.
According to Zacks, "Zalando SE is an online fashion retailer. The Company offers clothing, sports products, shoes, bags and other accessories for men, women and children. Zalando SE is headquartered in Berlin, Germany. "
Separately, ValuEngine upgraded ZALANDO SE/ADR from a sell rating to a hold rating in a report on Thursday, October 31st.
OTCMKTS ZLNDY traded down $0.41 during mid-day trading on Friday, hitting $20.58. The stock had a trading volume of 6,056 shares, compared to its average volume of 13,127. ZALANDO SE/ADR has a 52-week low of $12.28 and a 52-week high of $26.07. The company has a market cap of $10.80 billion, a price-to-earnings ratio of 187.09, a P/E/G ratio of 5.38 and a beta of 1.54. The company has a quick ratio of 0.86, a current ratio of 1.43 and a debt-to-equity ratio of 0.30. The company has a 50 day simple moving average of $22.55 and a 200 day simple moving average of $22.65.
About ZALANDO SE/ADR
Zalando SE operates as an online fashion and lifestyle retailer in Europe. It offers a range of products, including shoes, apparel, accessories, and beauty products for women, men, and children. The company also sells its products through its Zalando Lounge; and brick-and-mortar stores in Berlin, Frankfurt am main, and Cologne.
Recommended Story: How does a margin account work?
Get a free copy of the Zacks research report on ZALANDO SE/ADR (ZLNDY)
For more information about research offerings from Zacks Investment Research, visit Zacks.com