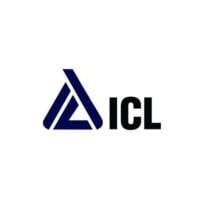 Israel Chemicals (NYSE:ICL) announced its quarterly earnings data on Thursday. The basic materials company reported $0.10 earnings per share for the quarter, beating the consensus estimate of $0.09 by $0.01, Briefing.com reports. Israel Chemicals had a return on equity of 14.03% and a net margin of 9.04%. The business had revenue of $1.33 billion during the quarter, compared to analyst estimates of $1.33 billion. During the same period in the prior year, the company earned $0.10 earnings per share. Israel Chemicals's revenue was down 3.4% compared to the same quarter last year.
NYSE ICL traded up $0.04 on Friday, hitting $4.60. 109,167 shares of the stock traded hands, compared to its average volume of 158,197. The business's fifty day moving average is $4.68 and its two-hundred day moving average is $5.02. Israel Chemicals has a 12 month low of $4.36 and a 12 month high of $6.48. The firm has a market capitalization of $5.94 billion, a price-to-earnings ratio of 12.43, a PEG ratio of 1.19 and a beta of 0.89. The company has a debt-to-equity ratio of 0.53, a quick ratio of 0.85 and a current ratio of 1.51.
Separately, Zacks Investment Research raised Israel Chemicals from a "sell" rating to a "hold" rating in a report on Tuesday, October 29th.
About Israel Chemicals
Israel Chemicals Ltd. operates as a specialty minerals and chemicals company worldwide. It operates in four segments: Industrial Products, Potash, Phosphate Solutions, and Innovative Ag Solutions (IAS). The Industrial Products segment produces bromine out of a solution that is a by-product of the potash production process, as well as bromine-based compounds; produces various grades of potash, salt, magnesium chloride, and magnesia products; and produces and markets phosphorous-based flame retardants and other phosphorus-based products.
Recommended Story: What is total return in investing?